Internet Broadcasting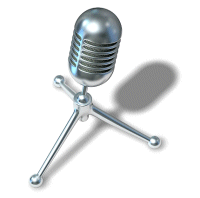 Verve Digital have experience in developing Internet Media facilities - As faster connections to the Internet become more and more common, the quality of streamed content, be it Audio, Video, or Multimedia, has vastly improved. With the widespread takeup of broadband in the United Kingdom, it is more viable than ever to stream high quality video, or CD quality audio to your customers.
We can set up the servers and framework that will allow you to bring your content to your customers. We have experience in developing automatic archive and playout systems for streamed content - this is what makes facilities such as Radio 1's "Listen Again" feature possible (for an example, visit http://www.bbc.co.uk/radio1/listen).
We have experience with both Windows Media and RealPlayer servers, as well as non-licensed alternatives like streaming OGG and Shoutcast servers. Verve Digital can create a solution suited to your budget. We can integrate your Internet Broadcasting facilities with any other initiatives you may have, such as a website or intranet.
To further discuss how we can put this technology to use for you, please do not hesitate to contact us.
Possible ideas:
Pubs and Clubs
Distribute Music Videos and Advertisements to be played throughout your branches, sourced from a single location.


Radio Stations
Enable listeners to tune in worldwide via the Internet. Allow listeners to 'listen again', if they have missed their favourite shows.


"Access" television
Make your shows available to viewers over the Internet.
There are a wide range of uses for Internet Broadcasting - to discuss the possibilities with us, please don't hesistate to get in touch.