Software Development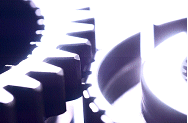 Sometimes off the shelf products cannot, or do not, offer you the functionality you require. Perhaps you have an idea for your business which you wish to sell on, but you do not have the expertise in-house to develop your application.
This is where Verve Digital comes in - we can work with you to develop custom built applications for your business, to your requirements. We work with a structured approach through every stage, from design, to implementation, to proceeding with a staged rollout of the software.
With new programming technologies like Java and Managed API's like Microsoft's .NET Framework, applications run faster and are able to do more, and connect to other applications easier.
If you have a possible project you would wish for us to help you with, please do not hesitate to contact us.