SMP Autobulbs

Verve Digital complete work for SMP Autobulbs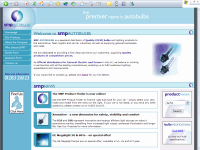 Verve Digital have recently completed work on a project for SMP Autobulbs. Verve Digital were approached by SMP Autobulbs to discuss the possibilities of creating a website from scratch with them.

The staff at SMP decided they wanted to be able to update the website themselves in order to add information in the future such as special offers, and such. Verve Digital were able to offer this to them, in the form of a set of custom designed Content Management (CMS) tools for the staff.

Staff members from SMP can now log on to the site, and change whatever they require. With Verve's easy to use tools, no knowledge of HTML is required. Updating the website is as easy as writing a letter in Microsoft Word.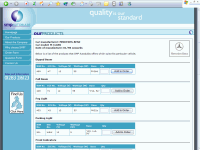 Another feature of the SMP Autobulbs website is the Product Finder. Verve entered data from a chart that SMP Autobulbs were in possession of into electronic format. This database working in the background of the site allows customers to browse SMP's product range for items which suit their particular vehicle.

To view the SMP Autobulbs website, click to www.smpautobulbs.co.uk.